Most established & trusted Web Design company in TN, India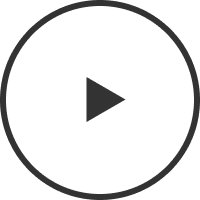 worldwide opportunities open up for a fully branded website that can't be found with a typical brick or mortar presence. Considering as a web development company, we can make out that with the right marketing elements and an optimized structure for search engines, can help you acquire immense exposure.
Online marketing initiated with a website built to convert, and it is a more cost-effective method than the usual advertising. Saving the advertising costs increases the size of your potential market which prove to be advantageous and drive an important ROI for your business.
The research process starts with users who have an insight on your website. An artistically pleasing website will help you earn credibility. When web application development is considered, we should be aware that we capitalize on the most recent web design and conversion optimization trends to provide you the best possible platform for branding purposes.
Our Custom Web Design Process
Strategy, User experience, Design execution, Programming & Marketing
Keeping your target audience in mind, our web development firm can develop a site structure which is completely fluid and in line with the advanced web technologies to maintain an optimal level of the user's experience from hitting the home page to converting.
Instead of working off templates and throwing random colors simultaneously, our web developer will take the concept of your website and provide preliminary designs to you for choosing the best from them. Once the fundamental elements are carefully chosen, we can refine the design to create a both fluid and marketing-driven site.
After achieving a level of accuracy, we convert your vision into design and receive the go-ahead, by expanding the site infrastructure to maintain long-term functionality. Moreover, we will enhance the technical framework to ensure that your website is search engine friendly, developing the essential coding and to prevent your website from being re-hauled on the rear end to require search engine optimization services.